Best-in-class training and support
Equipping you with all the tools you need to succeed
Feel confident about your abilities – and your future
Starting a business can seem a daunting prospect. But with the right guidance, quality training and support network, you can feel confident about your future as a business owner.
Once you're on your way to setting up your Poppies domestic cleaning franchise, you'll join our induction training course. During this training period, you will learn in greater detail about daily operations, and making the Poppies business model work for you.
Personal training and support, aligned to YOU
After induction training, you'll spend at least a week shadowing a franchisee, helping you to diversify your existing skill set while soaking up their experience and tips. This entire process is geared towards preparing you to become a fully-fledged owner of a flourishing domestic cleaning company.
You will also be personally mentored by Poppies' managing director, Chris Wootton, who himself is the most successful franchisee in Poppies history. Having built his business into the biggest in the network over the past 25 years and counting, there's nobody better placed to guide you.
On top of that, new franchisees are matched with a suitable existing business owner as part of our formal buddy programme – which is based on similar backgrounds, skill sets and aspirations – so you will never be alone on your journey.
"We tailor our training to each of our franchise partners.
"This way we recognise each person's needs, transferable skills, and the things they bring to the business."
Chris Wootton, Poppies Managing Director
Ongoing support for ongoing development
We'll take the stress out of your launch by sharing our innovative, proven and powerful marketing strategies
Benefit from an agency-managed campaign to raise awareness and visibility of your Poppies franchise
A fully managed six-month social media and SEO campaign helps you get found online
We'll share how to find – and retain – the right people to uphold Poppies' quality standards
Whether it's HR, legal, tax or VAT advice, a dedicated 24/7 helpline provides expert advice
Enjoy our comprehensive tech stack – including full IT setup, a Poppies app and bespoke software
"The programme was comprehensive and gave me all the tools I would need to get me started once I launched.
"As part of my training, I spent time with a number of existing Poppies. I was aware that, as a franchisee, I would receive training and support but in reality, what I experienced was beyond what I'd ever imagined. I was 100% positive that I'd made the right decision."
Simon West, Poppies Chesterfield & Mansfield
Further to in-person onboarding training and getting hands-on inside an existing franchise, you will also gain full access to the Poppies Training Academy. This online portal boasts many different modules designed to meet your changing needs as you develop the business.
In your first 12-18 months in business, your training is typically focused on the operations side of things: how to recruit new members of staff, attract new customers, scheduling work and pricing jobs.
After this period, franchisees tend to focus on developing their business skills and knowledge to supercharge their growth.
One of key things that puts Poppies head and shoulders above the competition is the power of our franchisee network. In joining our family, you'll be part of a close-knit group of franchisees all pulling in the same direction, sharing their successes, challenges and solutions to help each other grow.
We believe regular face-to-face contact is crucial to both personal and professional growth, too. That's why we arrange regular franchisee workshops, one-to-one coaching, business review and planning meetings, quarterly away days featuring external expert speakers, plus an annual Poppies conference.
Everything is designed to keep pushing you forward to reach and exceed your goals.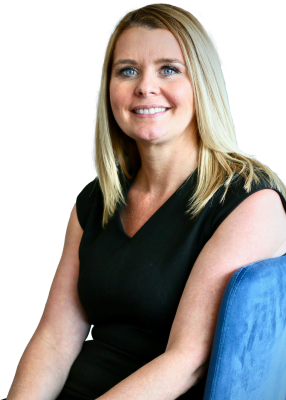 "There's always support with Poppies.
"You just have to call somebody and they will tell you how they dealt with the same situation. That support mechanism and backup is really handy and really useful."
Nicola Marinan, Poppies Durham