Supporting franchisees for over 40 years
It's simple if our franchisees do well, we do well. And that's why we do all we can to help you develop your business and succeed, and we have been for over 40 years.
Some say we are the pioneer for cleaning franchises in the UK as we were the first
Susan Rorstad founded Poppies and her success with growing an elite franchise brand across the UK saw her awarded an MBE by Prime Minister John Major for Services to Domestic Care in the 1994 New Year's Honours.
We continue to go from strength to strength. The Poppies Way is tried, tested and proven to get results.
It's not just how we do things for our franchisees and clients, it's why.
We're a serial franchisor recognised in the top 100 Franchises by Elite Franchises and believe that our people deserve the best in marketing plans, fast growth opportunities, training and infrastructure to almost guarantee success when our proven way is followed. We offer all our franchises a ZERO risk guarantee check it out here
We have a selective recruitment process to ensure that we're partnering with the very best people in each area. Our territories are exclusive so when they're gone, they're gone!
of franchisees are committed to growing their Poppies business
of our franchisees being with us for more than 10 years
of our network have grown beyond pre-covid figures
1980
Poppies is founded by Sue Rorstad on April Fools' Day, with a mission to deliver premium home cleaning services customers can trust.
1983
The first Poppies franchise launches in Durham. It's still successful today, with one original staff member still on the team!
Late 1980s
Growing demand and trust in the Poppies brand sees 85 franchises in operation, covering all corners of the country.
1994
Founder Sue Rorstad is awarded an MBE by Prime Minister John Major for Services to Domiciliary Care.
1996
Chris Wootton joins the Poppies family – also on April Fools' Day – opening his franchise in Ormskirk, Lancashire. Chris works closely with Sue, following her original blueprint for success.
Late 1990s
Poppies continues to grow as the need for high quality domestic cleaning services continues to sore
Jump Forward to 2018
Chris Wootton takes over the business from Sue.
2020
Chris builds on Sues legacy by introducing his formula of success to new franchisees which includes, marketing growth plans, enhancements in technology and fast growth strategies.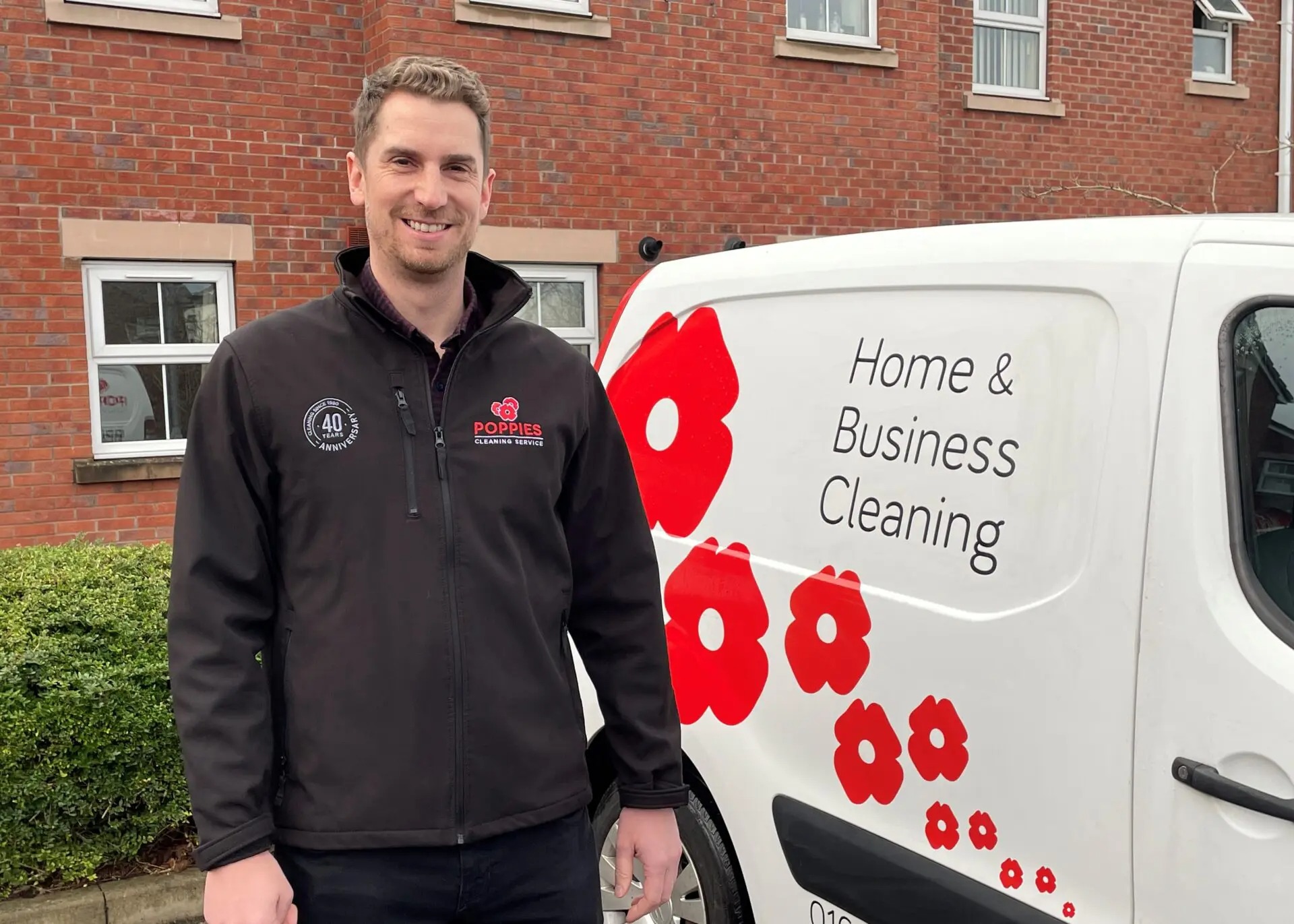 2022
Poppies is committed to recruiting franchisees nationwide by offering exclusive territories to the very best people in each area.
Poppies is rated 4.6 / 5 with hundreds of customer reviews on Trustist
For over 40 years our premium and high quality cleaning services is why we are the trailblazers of the cleaning franchise sector. Our USP's will help you stand out, compete with and most importantly win business from the other cleaning companies in your area.

– High Quality Service Guaranteed
– Professional Cleaning
– Tailored Service To Meet The Needs Of Your Clients

Ready to discover more:
"Poppies is a tried, tested, proven, successful franchise with a 40-year history."