Over 40 years as the #1 domestic cleaning trailblazer
Poppies is Britain's oldest-established domestic cleaning franchise business, having been set up by founder Sue Rorstad in a bedroom of her County Durham home in 1980 while on maternity leave.
Recognising there was a shortage of properly managed domestic cleaning services that provided excellence for customers and staff alike, Sue set about to make Poppies a byword for quality.
And we've been setting the standards for others to follow ever since.
What set us apart in 1980 still drives us forward today: an unwavering belief in the quality of our services and franchisees, and a devotion to improve the lives of our clients.
We are hugely proud of Poppies heritage – not only in delivering premium cleaning services for customers across the nation, but also providing the opportunities for franchisees to join our family and build a sustainable business they can truly be proud of.
Franchisee-turned-managing director Chris Wootton took over the company on 1 April 2018 – exactly 38 years to the day since Poppies was founded – and he continues to run his own franchise whilst overseeing the business as a whole.
1980
Poppies is founded by Sue Rorstad on April Fools' Day, with a mission to deliver premium home cleaning services customers can trust.
1983
The first Poppies franchise launches in Durham. It's still successful today, with one original staff member still on the team!
Late 1980s
Growing demand and trust in the Poppies brand sees 85 franchises in operation, covering all corners of the country.
1994
Founder Sue Rorstad is awarded an MBE by Prime Minister John Major for Services to Domiciliary Care.
1996
Chris Wootton joins the Poppies family – also on April Fools' Day – opening his franchise in Ormskirk, Lancashire. Chris works closely with Sue, following her original blueprint for success.
2018
Exactly 22 years to the day since he became a franchisee, Chris Wootton buys the business and becomes the new managing director.
2020
A planned two-year modernisation period to future proof the company with cutting-edge systems is completed, and franchise sales are restarted.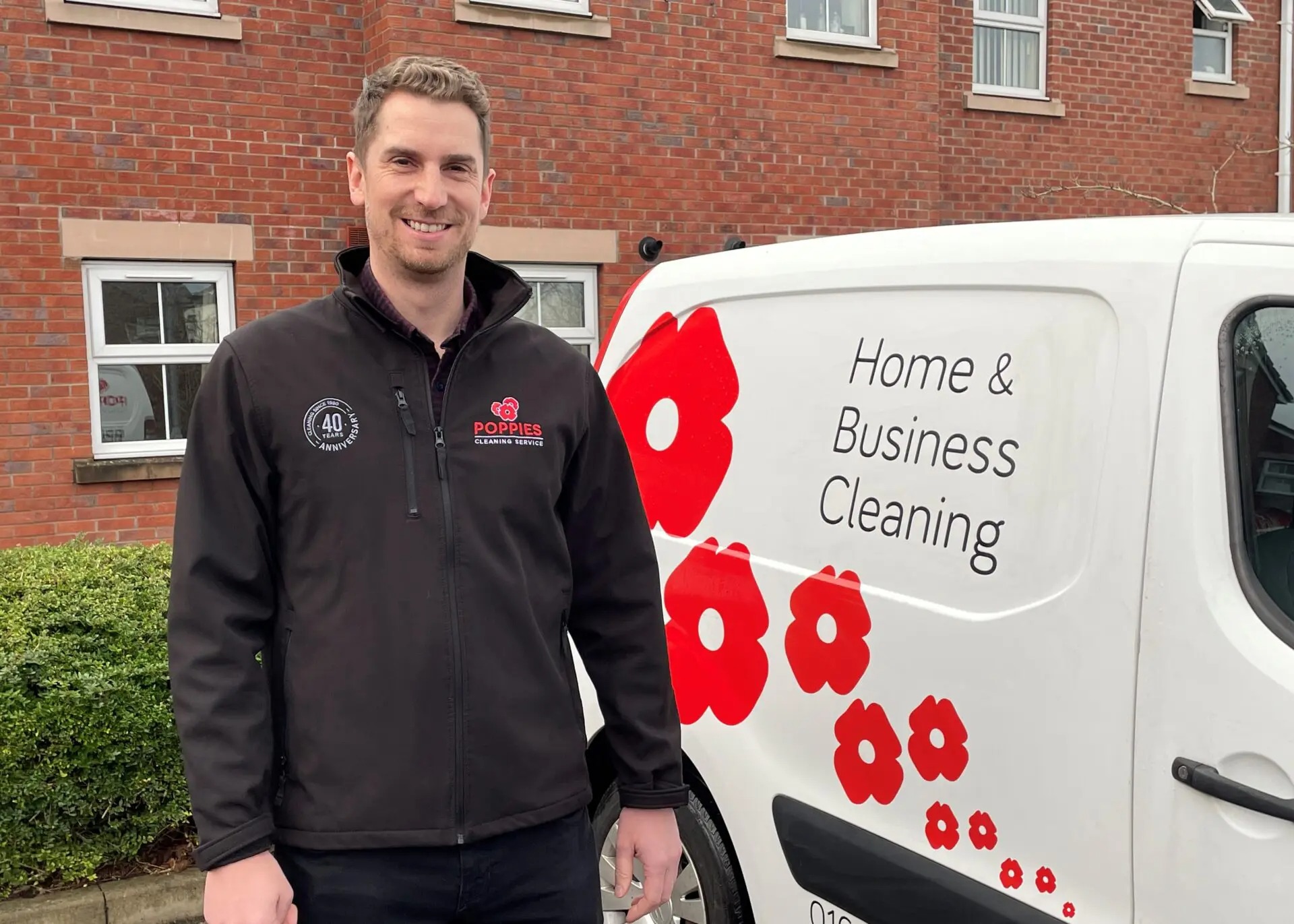 2022
Poppies emerge from the pandemic ready to capitalise on overwhelming demand for professional, high-quality home cleaning services – and prepares to welcome more franchisees like you with open arms!